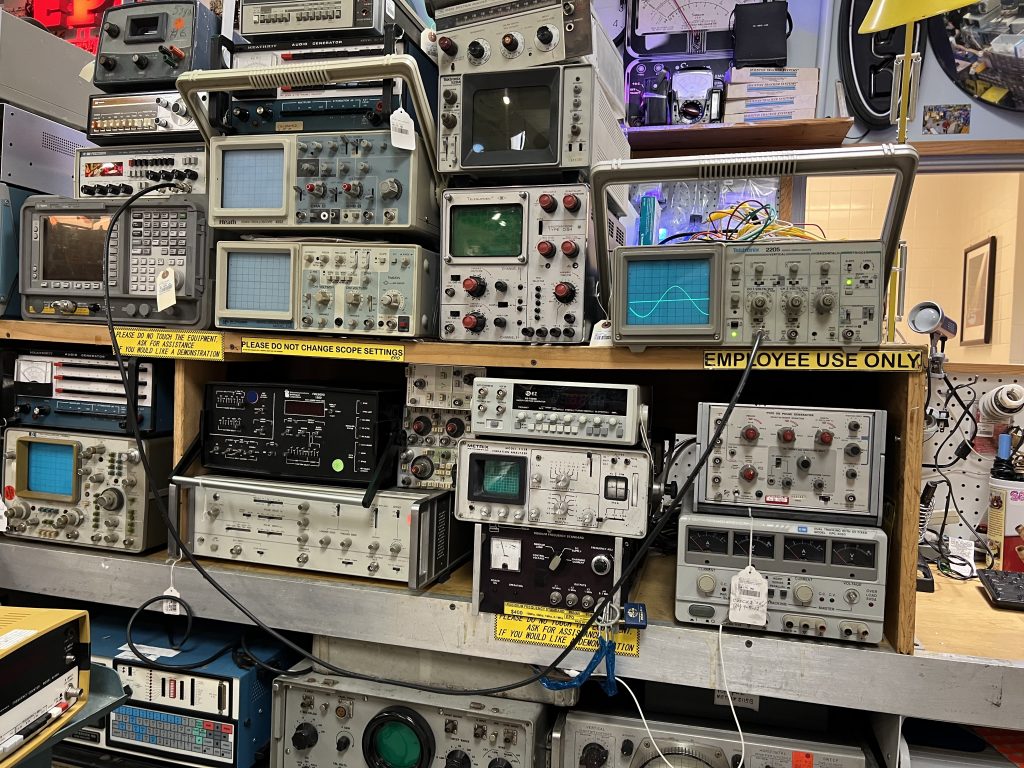 In Houston, the go-to place to snag hard-to-find electronic components has long been Electronic Parts Outlet. Founded in the mid-1980s, it's legendary for its parts selection and for its inventory of vintage, even antique, tech. When I set out to do a story about it for the Houston Chronicle, I was amazed that no other media outlet had really covered it in depth.
And since I've been covering tech in Houston since the early 1990s, a big part of that is my fault.
I'm happy to correct that oversight with a story posted online today and scheduled to appear in Sunday's business section.
As the story says, EPO is struggling. Hit with shifting consumer trends and natural disasters – Hurricane Harvey and the COVID-19 pandemic have dealt it body blows – foot traffic and sales are down. Co-owners Chris Macha and Rick Zamarripa are in, as Macha puts it, "survival mode."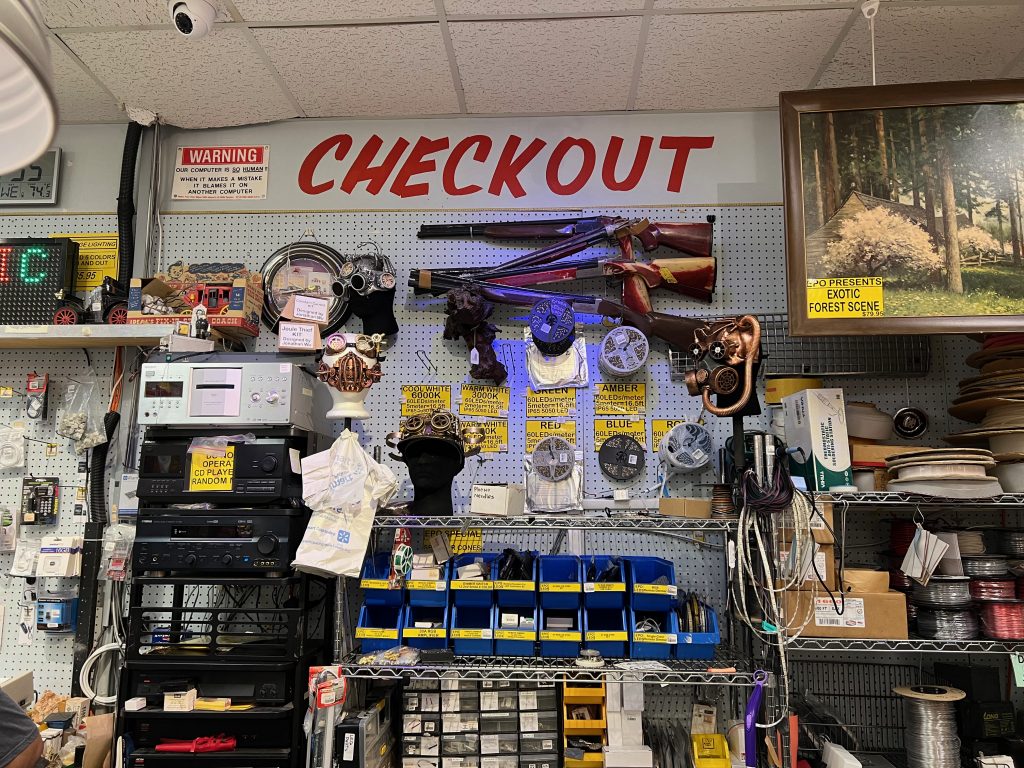 The story I originally turned in was much longer than what was posted and will appear in print, as happens often. Here are some tidbits that got cut from the original:
Another store with the same name in Webster that co-existed for years with EPO was never affiliated with the store at Fondren and Lipan, which caused much confusion even among loyal and long-term customers. But Macha and Zamarripa did open a second store in the Willowbrook area that didn't last long.
I spent a lot of time trying to track down and talk to the founders, Michele and Daniel Bretch, but was unsuccessful. They were last seen running the Industrial Country Market, a story with a similar aesthetic in Columbus. That store, however, was completely off-grid, generating its own electricity and collecting water from rains. It closed sometime around 2018.
The store has been helped out by customers who donate valuable, vintage tech to be sold. They come from estate sales and collectors who don't ask for a cut – they just want EPO to survive.
Be sure and check out Chronicle photojournalist Karen Warren's images in the story. She did a great job of capturing the store's look and feel.
If you've not yet visited EPO, I'd urge you to do so. While Macha says he doesn't want to close the store, he's clearly in a fight for its survival. It's a great place to find gifts for geeks, collectors and makers. Visit while you can.